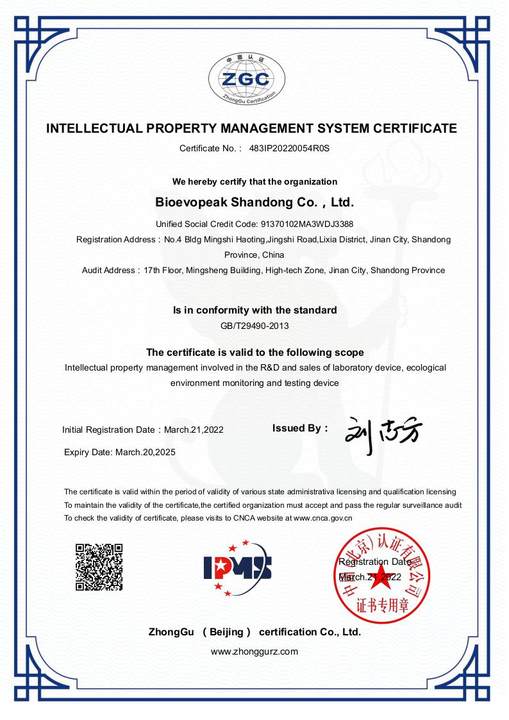 Congratulations! Bioevopeak has successfully obtained the Certification of the Intellectual Property Management System.
The certification of the "intellectual property management system" is a manifestation of the comprehensive qualification strength, and It also reflects our company's emphasis on intellectual property rights. Obtain the certification of the intellectual property management system benefits from the efforts of company employees.
Bioevopeak will continue to attach great importance to the management of intellectual property rights, deepen the process of development and innovation of laboratory products and medical products, standardize the operation of intellectual property management system, strive to improve product reliability, safety and stability, contribute to the world with more sophisticated medical technology.