Dioxin Purification System, DPS-602P
Share the product
Description
The automatic dioxin sample purification system is a set of equipment for the separation and purification of dioxins, PCBs and other organic substances, The system can automatically run different processing methods, realize the automatic separation and purification of the sample solution on multiple purification columns, protect the safety of personnel, and reduce the time of sample pretreatment.
The instrument is beautiful and simple, with a small shape, which can save laboratory space to the greatest extent and provide customers with the most perfect solution.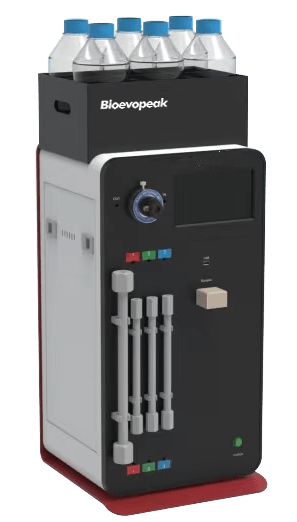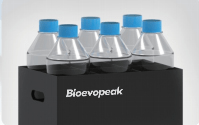 Unique reagent bottle rack and inlet design, located above the instrument, saving laboratory space.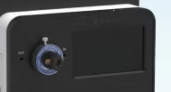 Using precision ceramic pump, precise control of flow rate and volume, flexible control of injection volume.
Supports arbitrary series connection of multiple purification columns, and supports quick-plug and traditional hand-tight connections.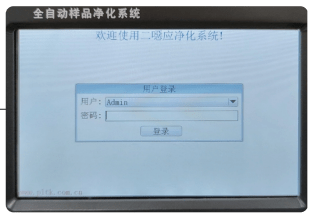 LCD touch screen design, editing methods directly on the touch screen, built-in user rights management, one computer can control multiple instruments.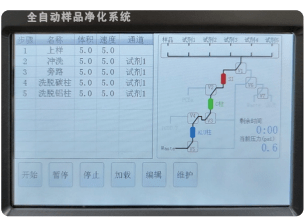 The software displays the pressure detection and method countdown in real time, and intuitively displays the operating status of the instrument.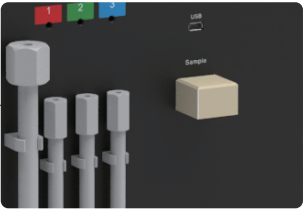 Auto-rinsing and loading of residual samples.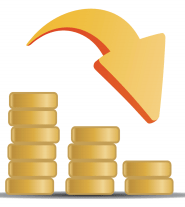 The purification time of a single sample does not exceed 1 hour, the total solvent consumption is reduced by 30%, and the user cost is saved.
Specifications
| | | |
| --- | --- | --- |
| No | parts | specification |
| 01 | Precision Ceramic Pump | Accuracy 0.1ml/min, error ±1% |
| 02 | Sample filter | Built-in stainless steel filter to prevent clogging and damage to the pipeline caused by particles in the sample |
| 03 | Pressure Sensor | Overpressure alarm to protect the instrument to the greatest extent |
| 04 | Fixed bracket | Fix the purification column and sample tube separately |
| 05 | Touch screen | Touch screen direct editing method, built-in user rights management |
| 06 | Reagent bottle rack | The reagent bottle rack is equipped on the top of the instrument, which is convenient to observe the amount of reagents and save experimental space. |
| 07 | bottle holder | Secure the collection bottle and collection line to prevent sample loss from tilting the collection bottle |