Laboratory Refrigerator, PR5 Series
Temperature range(℃) : 2~8℃
Capacity: 316L-1500L
Cooling method: Forced Air Cooling System
Defrost: Auto
Temperature controller: Microprocessor
Share the product
Description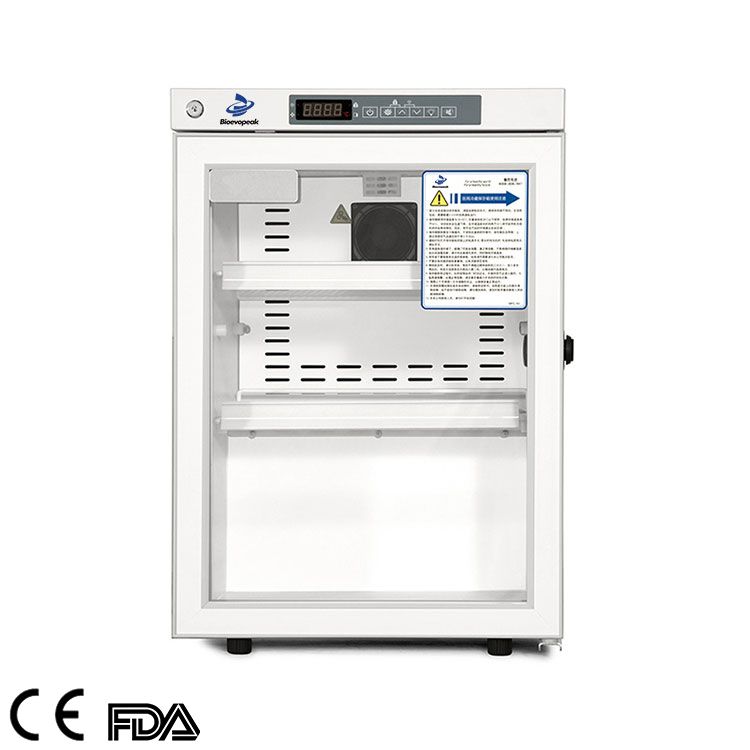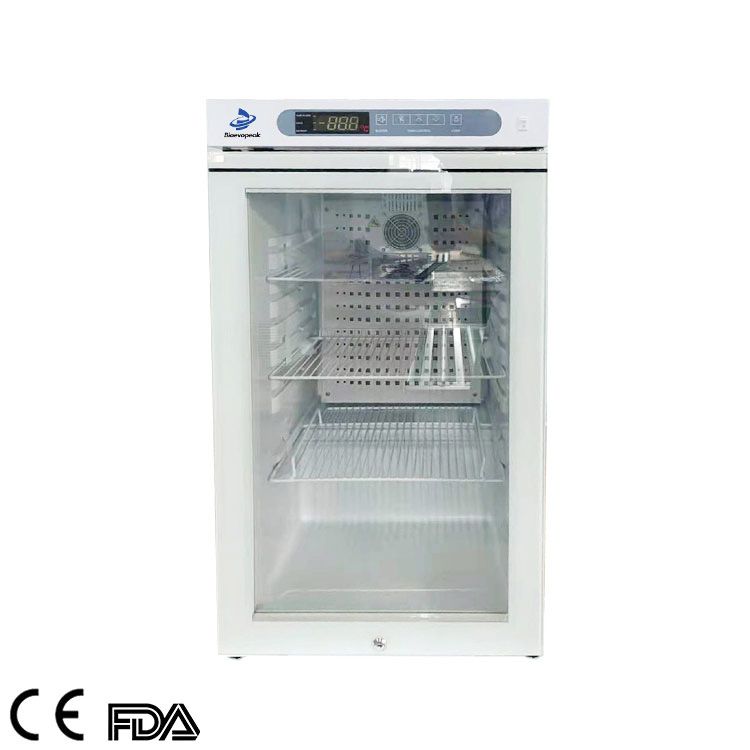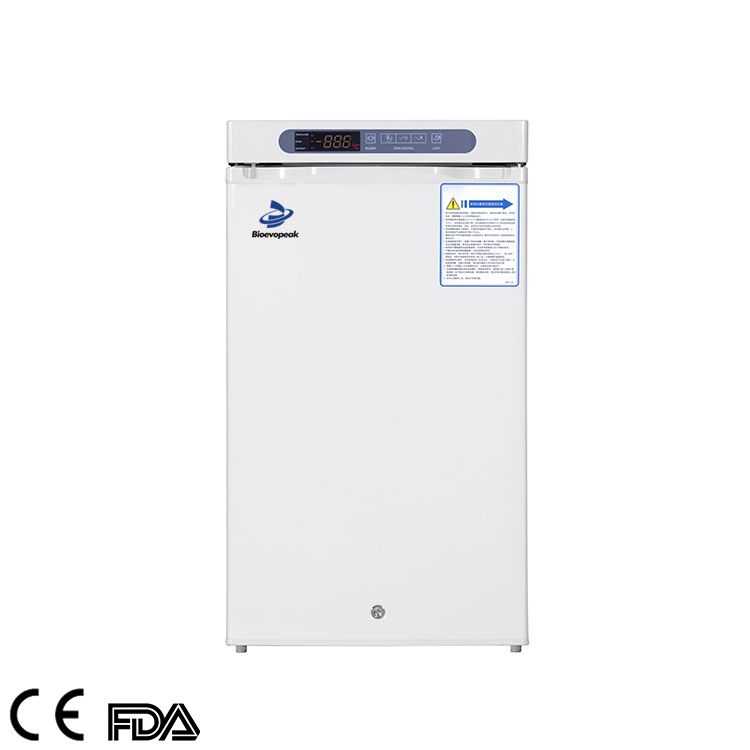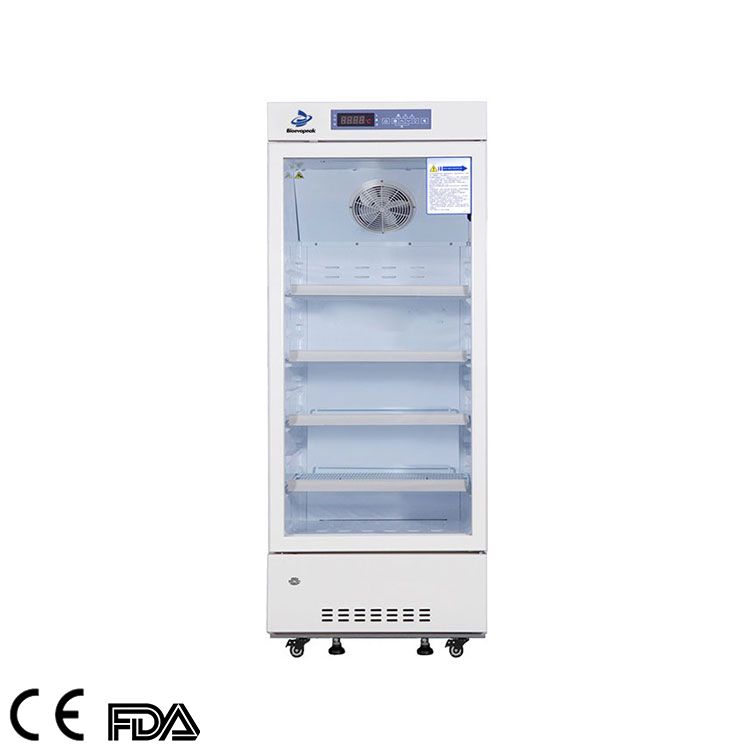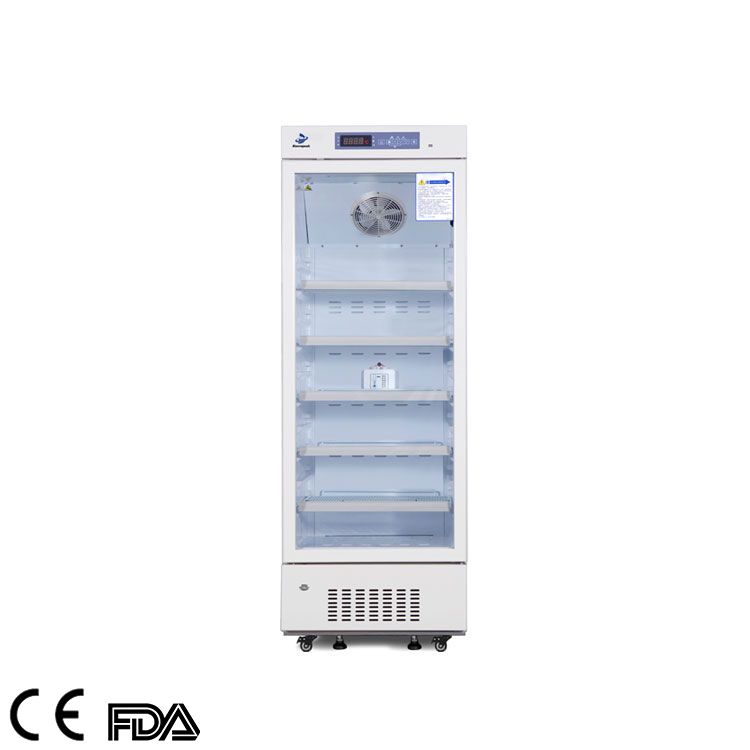 PR5-60                                            PR5-100                                    PR5-100F                                       PR5-250                                    PR5-310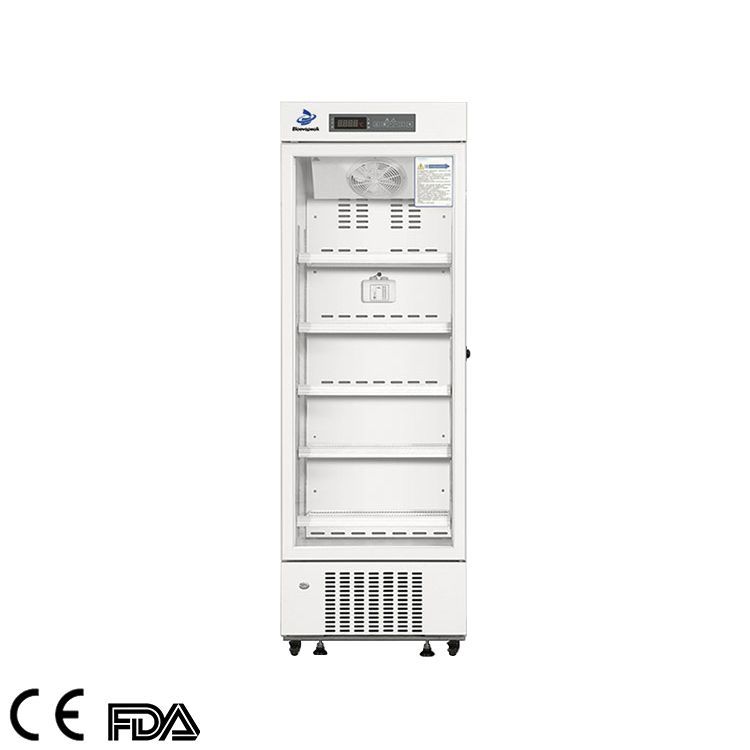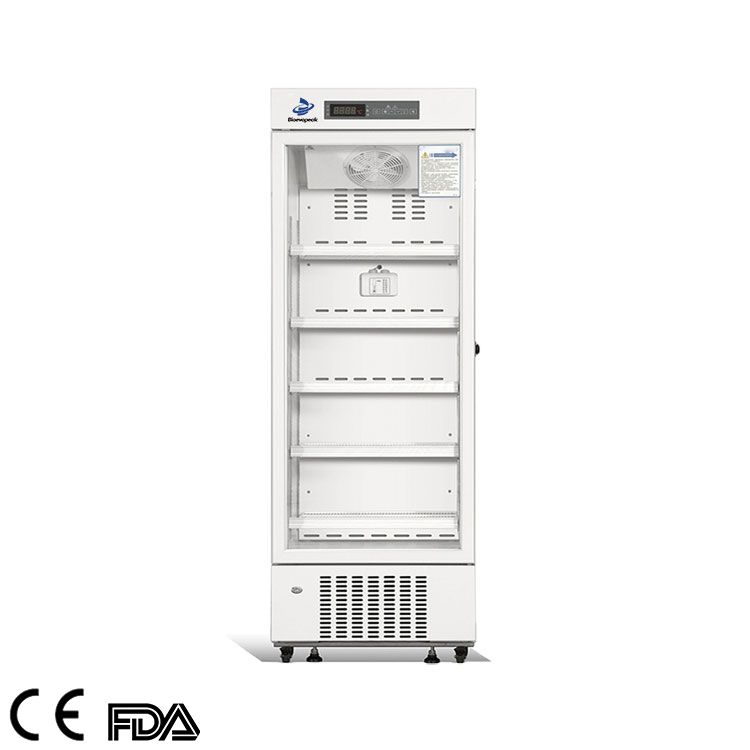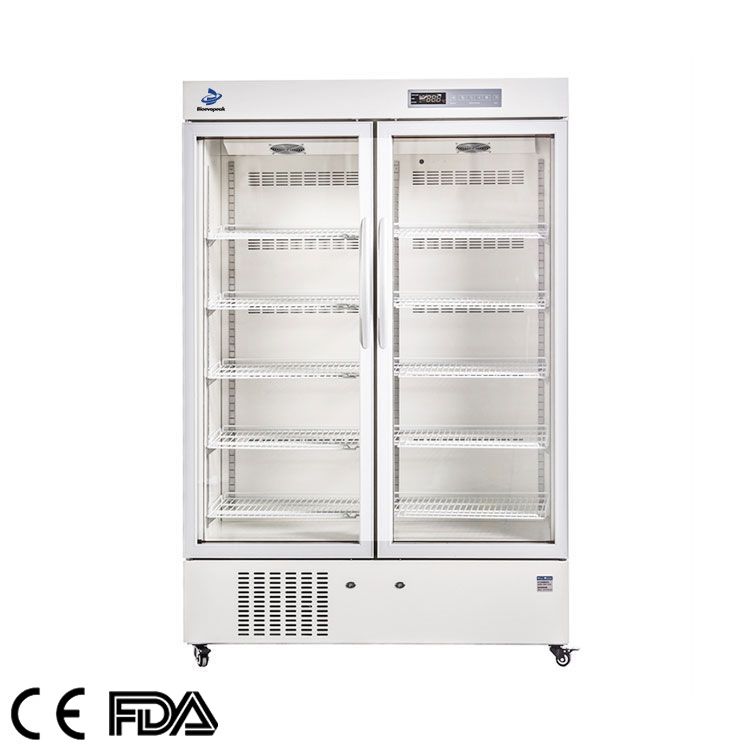 PR5-315                                                 PR5-320                                        PR5-415                                   PR5-420                                     PR5-660/PR5-1000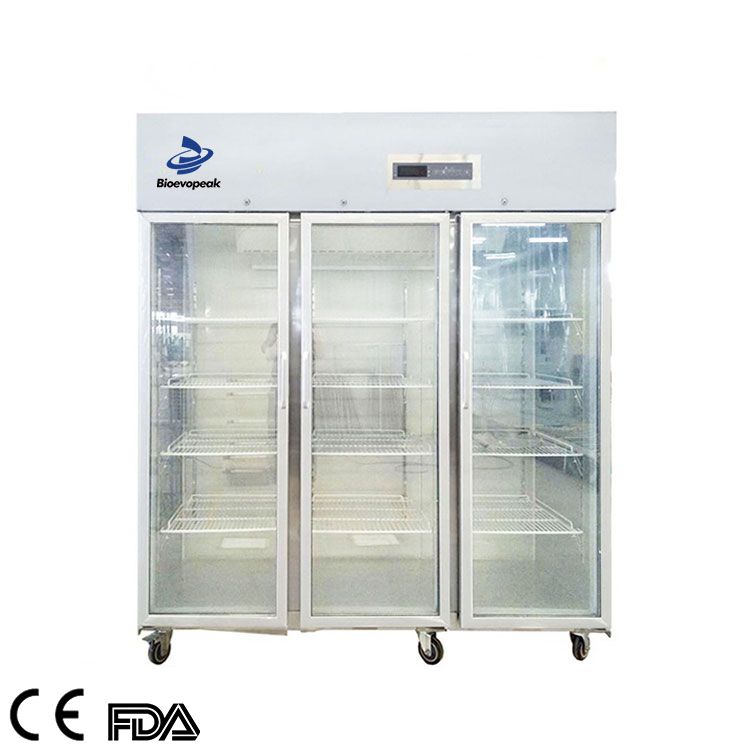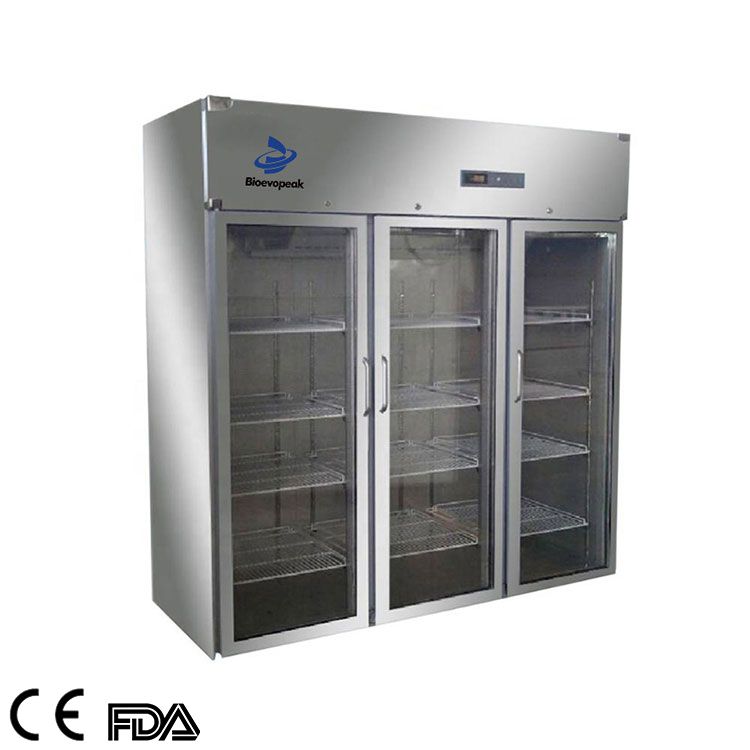 PR5-1500                                  PR5-1500
Laboratory refrigerators are designed with special features and options for use in the laboratory, Increase your laboratory storage space and keep special samples in their due temperatures.
Key Features
Forced-air cooling with optimized air distribution system designed.
Advanced forced cooing system to keep inside temperature stable and uniform. Finned evaporator with special cycle design of forced air cooling system to ensure no-frost inside.
To achieve maximum temperature uniformity and stability.
Optimized refrigeration system design for more effective cooling and speedy recovery.
Reliability
Safety door lock design to avoid door ajar.
Digital display for easy viewing
Adjustable shelves.
Inner light design for a clear display.
Microprocessor control digital display, and temperature adjustment with an increment of 0.1℃.
High efficiency specially compressor with known field proven reliability.
Permanently lubricated cooling fan for safety and longevity.
Safety
Equipped with a complete temperature alarm system featuring audible buzzer and visible flashing light.
Capable of alerting failures due to high and low temperature sensor error, door ajar, power failure and low battery.
Optional
USB and Data logger
Specifications
Model
PR5-60
PR5-100
PR5-100F
PR5-250
PR5-310
PR5-320
PR5-315
PR5-415
PR5-420
Capacity (L)
60
100
100
226
312
316
316
416
416
Dimension (W*D*H)
Internal (mm)
410*315*560
385*356*737
385*356*737
534*406*1150
560*485*1350
540*425*1380
540*425*1380
685*429*1380
685*429*1380
External (mm)
495*450*710
505*510*875
505*520*875
625*594*1707
650*624*1902
660*555*1915
640×554×1925
785×552×1927
785×552×1927
Temperature
Range (℃) at RT.10~32℃
2~8
2~8
2~8
2~8
2~8
2~8
2~8
2~8
2~8
Sensor
NTC
NTC
NTC
NTC
NTC
NTC
NTC
NTC
NTC
Controller
Microprocessor
Microprocessor
Microprocessor
Microprocessor
Microprocessor
Microprocessor
Microprocessor
Microprocessor
Microprocessor
Cooling system
Refrigerant
R600a (CFC Free )
R600a (CFC Free )
R600a (CFC Free )
R600a (CFC Free )
R290 (CFC Free )
R290 (CFC Free )
R290 (CFC Free )
R290 (CFC Free )
R290 (CFC Free )
Defrost
Auto
Auto
Auto
Auto
Auto
Auto
Auto
Auto
Auto
China            compressor qty
1
1
1
1
1
1
1
1
1
Display
Digital display
Digital display
Digital display
Digital display
Digital display
Digital display
Digital display
Digital display
Digital display
Audible&Visible Alarm
High/Low temperature
Standard
Standard
Standard
Standard
Standard
Standard
Standard
Standard
Standard
High ambient temperature
/
/
/
/
/
/
/
/
/
Abnormal voltage
/
/
/
/
/
/
/
/
/
Power failure backup system(alarm)
8h
10h
10h
8h
8h
8h
72h
72h
8h
Door ajar
Standard
Standard
Standard
Standard
Standard
Standard
Standard
Standard
Standard
Material
Internal
Electro-galvanized steel with antimicrobial powder coating
HIPS
HIPS
Blister liner
Blister liner
Electro-galvanized steel with antimicrobial powder coating
Electro-galvanized steel with antimicrobial powder coating
Electro-galvanized steel with antimicrobial powder coating
Electro-galvanized steel with antimicrobial powder coating
External
Electro-galvanized steel with antimicrobial powder coating
Electro-galvanized steel with antimicrobial powder coating
Electro-galvanized steel with antimicrobial powder coating
Electro-galvanized steel with antimicrobial powder coating
Electro-galvanized steel with antimicrobial powder coating
Electro-galvanized steel with antimicrobial powder coating
Electro-galvanized steel with antimicrobial powder coating
Electro-galvanized steel with antimicrobial powder coating
Electro-galvanized steel with antimicrobial powder coating
Accessories
USB port
Optional
/
/
Optional
/
Optional
Standard
Standard
Optional
Casters
/
Standard
Standard
Standard
Standard
Standard
Standard
Standard
Standard
Chart recorder
/
/
/
/
/
/
/
/
/
Data logger
Optional
Optional
Optional
Optional
Optional
Optional
Optional
Optional
Optional
Remote alarm port
Standard
/
/
Standard
Standard
Standard
Y
Standard
Standard
Test hole (Qty) / Diameter (mm)
1/25
/
/
1/25
1/25
1/25
1/25
1/25
1/25
Shelves / Drawers (Qty)
Shelves/2
Shelves/3
Shelves/3
Shelves/4
Shelves/5
Shelves/5
Shelves/6,Basket/1
Shelves/6,Basket/1
Shelves/5
Sound Emission (dB)
50
50
50
50
50
50
50
50
50
Electricity
Voltage/Frequency
AC110/220V±10%, 50/60Hz
AC110/220V±10%, 50/60Hz
AC110/220V±10%, 50/60Hz
AC110/220V±10%, 50/60Hz
AC110/220V±10%, 50/60Hz
AC110/220V±10%, 50/60Hz
AC110/220V±10%, 50/60Hz
AC110/220V±10%, 50/60Hz
AC110/220V±10%, 50/60Hz
Consumption (W)
72
80
80
140
245
240
294
330
280
N.W./G.W. (Kg)
33/37
35/38
30/33
73/76
86/90
92.5/100
92.5/100
120/133
120/133
Shipping Dimension  (W*D*H) (mm)
558*510*760
580*580*940
580*580*940
707*676*1745
710*680*1960
710*680*1960
710*680*1960
854*646*2100
890*655*2100
Model
PR5-660
PR5-1000
PR5-1500
Capacity (L)
656
1006
1500
Dimension (W*D*H)
Internal (mm)
1100*454*1325
1100*684*1325
1680*595*1312
External (mm)
1240*630*1895
1220*860*1885
1800*775*1965
Temperature
Range (℃) at RT. 10~32℃
2~8
2~8
2~8
Sensor
NTC
NTC
NTC
Controller
Microprocessor
Microprocessor
Microprocessor
Cooling system
Refrigerant
R290  (CFC Free )
R290 (CFC Free ))
R134a(CFC Free )
Defrost
Auto
Auto
Auto
Compressor (Qty)
China Brand/1
China Brand/1
SECOP/1
Display
Digital display
Digital display
Digital display
Audible&Visible Alarm
High/Low temperature
standard
standard
standard
Power failure backup system(alarm)
8h
8h
8h
Door ajar
standard
standard
standard
Material
Internal
Electro-galvanized steel with antimicrobial powder coating
Electro-galvanized steel with antimicrobial powder coating
Stainless steel, grade 304
External
Electro-galvanized steel with antimicrobial powder coating
Electro-galvanized steel with antimicrobial powder coating
Stainless steel, grade 304
Accessories
USB port
Optional
Optional
Optional
Remote alarm port
standard
standard
standard
Test hole (Qty) / Diameter (mm)
1/25
1/25
Optional
Shelves / Drawers (Qty)
Shelves/10
Shelves/10
Shelves/12
Sound Emission (dB)
52
53
55
Electricity
Voltage/Frequency
AC110/220V±10%, 50/60Hz
AC110/220V±10%, 50/60Hz
AC110/220V±10%, 50/60Hz
Consumption (W)
403
400
1040
N.W./G.W. (Kg)
166/184
189/213
245/280
Shipping Dimension (W*D*H) (mm)
1280*670*1950
1280*900*1950
1940*880*2035